About Our Jacksonville Painting Contractors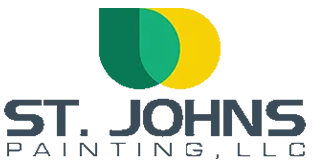 Michael LaBelle, the founder of St. Johns Painting, LLC, has been working in the painting and construction industry for more than 30 years. For 25 years he successfully ran LaBelle Painting, Inc., which sold in 2010. In 2014, he started St. Johns Painting, LLC.
Throughout his years in the industry, he's worked thousands of both residential and commercial jobs in Jacksonville and the surrounding areas. Our professional Jacksonville painting contractors are all licensed and professionally trained, and we understand the importance of quality craftsmanship at any painting job. We'll be able to guarantee your complete satisfaction with all of our work, and we'll provide you with the highest quality painting work possible.
Our Team Photos
Our Jacksonville Painting Services Include:
Why Hire Our Professional Painters?
Our Jacksonville painting contractors have over 30 years of experience in the painting industry.
We offer a wide range of painting and finishing services, so we'll be able to handle any job thoroughly.
We always offer friendly and professional service.
We are fully insured and licensed.
We use top-grade Benjamin Moore and Sherwin Williams paints to ensure the best results possible.
We'll keep you informed of the progress of your project, and any changes in the schedule due to weather or other events beyond our control.
We understand how important painting can be to your Jacksonville home, and how important your home is to you and your family, so we'll always provide you with the highest painting services possible.