Expert Neptune Beach House Painters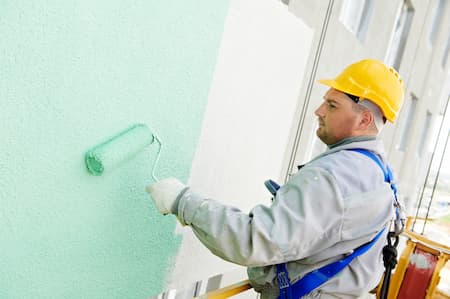 If you're looking for ways to update your Neptune Beach home and don't know where to begin, consider calling on our expert Painter at St. Johns Painting, LLC to have the interior and/or exterior of your house repainted.
St. Johns Painting, LLC provides exceptional painting services that help to increase the value of your home while offering you a most cost effective way of updating it. And with today's options in color, textures, and paint types, you'll have a beautiful and durable seal on your home that gives it long lasting protection from the elements. Call our Neptune Beach Painting Contractor and see what we can do for your home.
Neptune Beach Interior House Painters
With over 30 years in the construction and painting industries, our interior painting contractors give you quality workmanship and durable products, ensuring your repainting lasts for years to come. With attention to detail and expert painting practices, you'll never have to worry about a bad or sloppy paint job. If you've had problems before with contractors who paint over outlets and baseboards, or who leave splatters and blobs of paint around, you'll never have to worry about sloppy work from St. Johns Painting, LLC.
Neptune Beach Exterior House Painters
It's extremely important that all surfaces on the exterior of your Neptune Beach house are sufficiently sealed from moisture infiltration. Painting helps to protect the outer shell of your home. Wood surfaces and even vinyl and other materials can be painted to help seal the home. Underlying building materials will be protected for years to come. If you're home's exterior paint is wearing or peeling off, it's past time to have your home's exterior repainted.
Drywall Repairs For Neptune Beach Homes
Drywall repairs are often required and can range from repairs to nail holes, large holes, large water damaged areas, rain or leak stains, mold growth, and more. If you have drywall repairs that need to be done, our Neptune Beach Drywall Repair experts have the experience you're looking for. Don't settle for a contractor who sometimes does drywall repairs. Go with our experts who have all the skill gained from day in and day out drywall repairs.
Hiring our professional painting contractors for your Neptune Beach interior or exterior painting means you'll have quality work that you just can't get without experience. Your drywall will be seamless and neat and your paint will be completely professional looking. When you're looking for quality work at competitive rates that fit within your budget needs, call St. Johns Painting, LLC!
Our Neptune Beach, FL Painting Services Include: