Expert Jacksonville Beach House Painters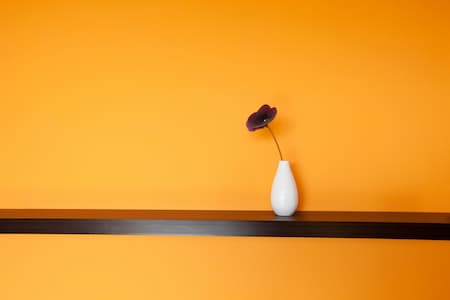 When you hire our professional painters for your Jacksonville Beach interior or exterior painting or drywall repairs, you get quality workmanship and excellent results that you just can't find with less experienced painters. When we provide you with service, you get a result that's neat and seamless with no sloppy mistakes.
We know you expect and deserve quality in everything we do! That's why our Painters do our best work and provide you with quality materials that are durable and beautiful! Your home will be in great hands with our experienced painters here at St. Johns Painting, LLC!
When you have thirty years painting experience, you learn a thing or two about paint and all the techniques you can use for quality and beautiful house painting results. With our professional Jacksonville Beach Painters, you'll love how fresh and beautiful your home will look again!
Jacksonville Beach Interior House Painters
Your home's interior walls, baseboards, woodwork, and more can be painted. Even your flooring can be painted or sealed with a protective finish where needed. Keeping your interior protected from moisture is important because most of the materials are susceptible to water damage, especially drywall and other such absorbent materials. Wall texture will start to peel when moisture ridden over time. Mold and mildew can grow and cause you health problems. And old or fading and peeling paint just looks bad! Have your home brought into the current century with gorgeous new colors you'll be dying to show off!
Jacksonville Beach Exterior House Painters
All surfaces on the exterior of your Atlantic Beach house need to be sufficiently sealed from moisture infiltration and painting provides this protection. Even your wood surfaces or vinyl siding and other materials can be painted if they are getting old and you'd rather not replace them.
The underlying building materials will last for years longer when protected. If you're home's exterior paint is wearing or peeling off, it's past time to have your home's exterior repainted! You'll get a durable, long lasting finish on your home's exterior that keeps it protected for years to come!
Drywall Repairs For Jacksonville Beach Homes
Repairing drywall takes a lot of experience for it to be done right. When you have drywall damage, you'll need an experienced professional to repair it. Whether you have damage done from nails, water leaks and stains, mold growth, warping, or other problems, your drywall can be removed and replaced.
But you need a professional because it takes a lot of practice over the years to do it right. Otherwise you'll end up with bad tape and bed work that's obviously done wrong. If you want your drywall restored to how it looked new, our expert drywall repairs are what you're looking for!
Our Jacksonville Beach, FL Painting Services Include:
Reviews and Testimonials for St. Johns Painting, LLC in Jacksonville Beach
Michael, your folks did an absolutely outstanding job on removing the wallpaper from our hall and applying paint in place of it, as well as superb finishing of woodwork in various places in our home. You can well be proud of your craftsmen because they are top-notch in every respect. We will use you whenever we need painting work done. Thank you for your promptness and superlative craftsmanship.
This company exceeded our expectations. Mike LaBelle is so professional and easy to work with. He pays attention to small details and follows through with his promises. We really appreciated being able to work with an honest contractor who we trust implicitly. Years ago Mike LaBelle painted our home and it held up beautifully. When the time to paint came around again we contacted one company: St. Johns Painting. I can not say enough about the care Mike has taken in hiring friendly competent workers that complement the work ethic and philosophy of this business. The price was more than fair and he went out of his way to make sure our job was done as quickly and efficiently as possible. Thank you Mike and staff for your hard work we so appreciate the finished product.