Expert Atlantic Beach House Painters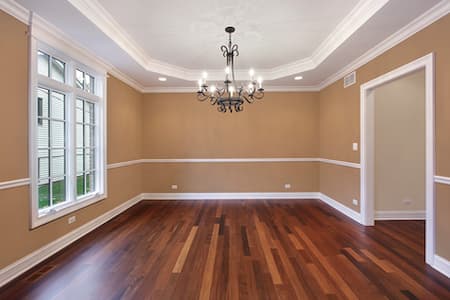 After 30 years in the construction and painting industries, our experienced House Painters at St. Johns Painting, LLC provide Atlantic Beach homeowners with quality workmanship and durable products that last for years to come. You'll never be left with a bad or sloppy paint job from our Atlantic Beach Painting Contractor!
If you've had problems before with house painters who paint over outlets and baseboards, leaving splatters or blobs of paint on your carpets or expensive custom cabinetry, you understand how important it is for you to find true professional house painters.
Updating your Atlantic Beach home is going to be fun and exciting! And we'll find some great paint options for the interior and exterior painting that you're sure to love. If you've been looking for ways to update your home, painting is going to be the most cost effective way to add value and bring your home into this century of style.
Atlantic Beach Interior House Painters
The Interior of your home is a canvas for you to start fresh with. Take a look around your home for clues as to what colors and textures, or even style turns you on. What element, knickknack, painting, fabric, or art piece in your home do you love?
Take cues in color, texture, and things like hardness or softness from the pieces you know you like and use them to choose your color palette, texture preferences, and materials preferences.
For instance, do you love your fancy rod-iron fireplace screen? That means the color black should play some role in your color choices, hard and smooth surfaces that bring solidity and grounding play another, and perhaps curving or geographical shapes are important to you as well.
Atlantic Beach Exterior House Painters
Your home's exterior should be sufficiently sealed from moisture and other weather elements like harsh sunlight and UV rays. Exterior painting needs to be done prior to when the paint fades or peels off so it continues to protect the home. You'll have many options in color, texture, and quality finishes with our professional exterior House Painters!
Drywall Repairs For Atlantic Beach Homes
Repairing drywall takes a lot of experience for it to be done right. When you have drywall damage, you'll need an experienced professional to repair it. Whether you have damage done from nails, water leaks and stains, mold growth, warping, or other problems, your drywall can be removed and replaced.
But you need a professional because it takes a lot of practice over the years to do it right. Otherwise you'll end up with bad tape and bed work that's obviously done wrong. If you want your drywall restored to how it looked new, our expert drywall repairs are what you're looking for!
Our Atlantic Beach, FL Painting Services Include: