Your Jacksonville Painting Contractor
When you're having your home painted, you need quality workmanship that you know you can trust. Painting your home can have a huge effect on its appearance, its retail value, and its atmosphere, and if the painting job that you receive for your Jacksonville home is lackluster in any way, it can end up costing you loads of time and money. At St. Johns Painting, LLC, we understand how important painting is to your home, so we always provide the highest quality craftsmanship and materials, and we always guarantee your complete satisfaction with our work.
Each and every one of our customers will receive top quality painting work and the best possible professional customer service. We don't consider the places we work "job sites"—they're your homes, and we always treat them with respect. We'll work closely with you throughout the job to make sure that it's done to your precise specifications.
All of our Jacksonville painting contractors are highly skilled and well-trained painting professionals who share our vision of great service and craftsmanship. We'll do whatever it takes to ensure that your Jacksonville home is always looking its best.
Learn More About Us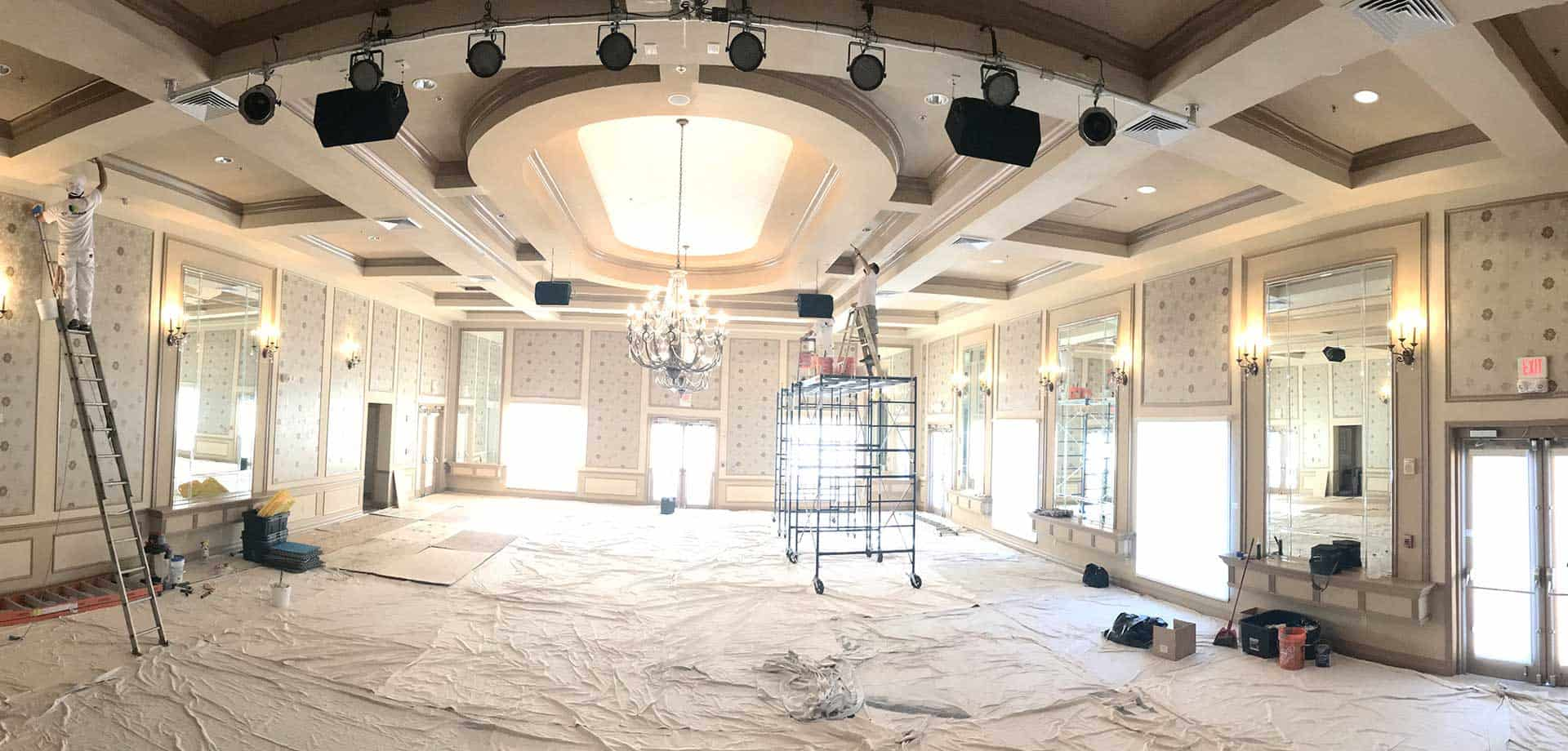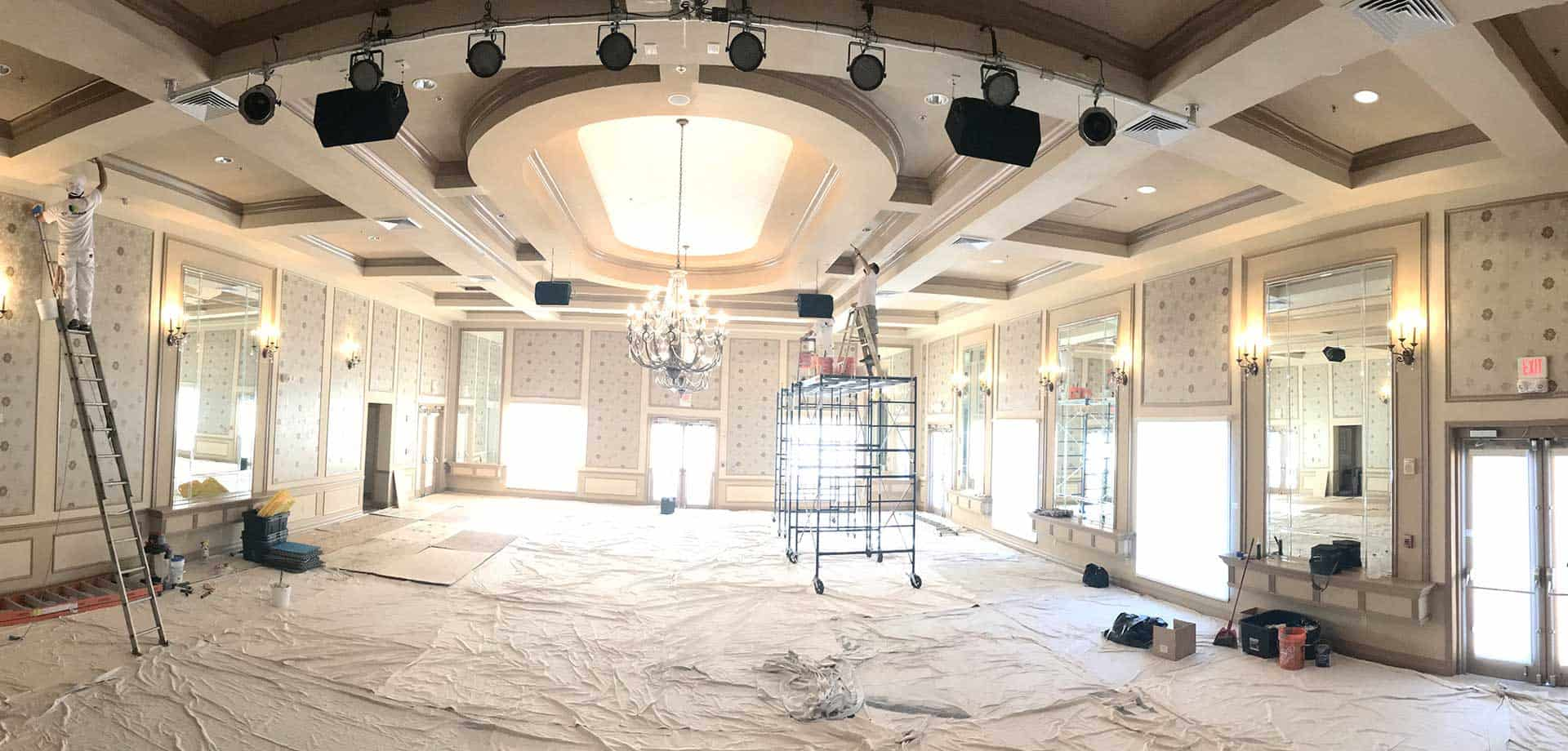 Bring New Life to Your Home with Interior Painting
Whether you're just adding an accent wall to a room or you're repainting your entire home, the right color and finish can make all all the difference. A well-done interior paint job can transform and rejuvenate any part of your Jacksonville home. Our painting professionals will work with you to determine your precise goals for this project, then we'll help you find the best ways to accomplish them.
With more than 30 years of experience in the painting and construction industries, our professional painting contractor will be able to guarantee that you'll be happy with the end results. We don't even consider any of our work complete until you're completely happy with it.
Learn More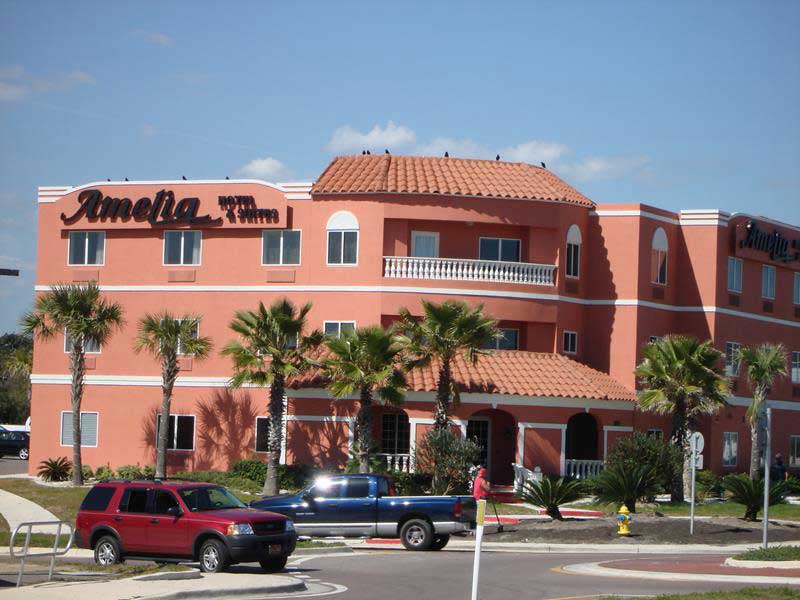 Long-Lasting Exterior Painting
Exterior painting is an extremely important to your Jacksonville home's curb appeal. You need an exterior paint job to make your home look as attractive as possible, but no matter how attractive it is, the painting will be worthless if it's not done with quality craftsmanship. A low quality exterior paint job will start to deteriorate as soon as it's exposed to any heat, humidity, or rain.
There's more to a quality exterior painting job that just brushing paint onto a surface. Quality exterior painting is a delicate balance of art and science, and it takes a true professional to make sure that you're getting the highest quality craftsmanship possible.
At St. Johns Painting, LLC, we use only the best materials and the most up-to-date methods to provide you with an exterior paint job that will look fantastic and last as long as possible.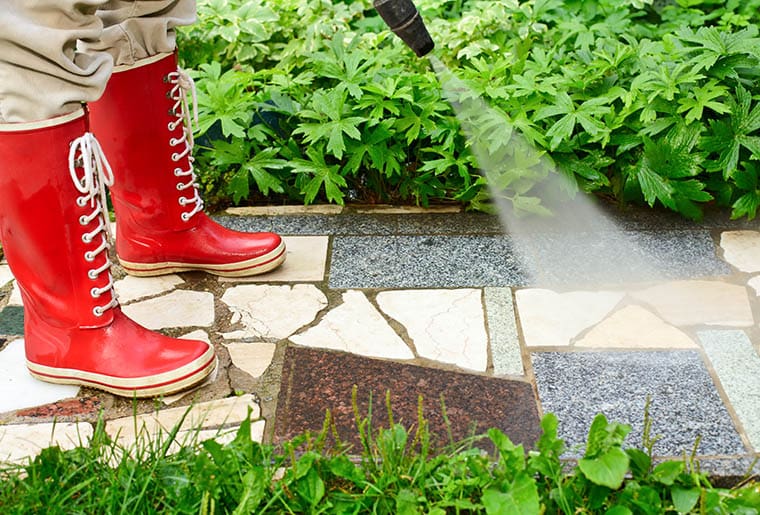 Pressure Washing Services
Professional pressure washing services are a great way to keep any exterior features of your Jacksonville home clean, attractive, and healthy. These parts of your home are very susceptible to mold, mildew, and fungal growth, and we can help to prevent or eradicate these problems.
We recommend that you have pressure washing services performed prior to any exterior painting. Washing your exterior surfaces before painting them will help to ensure that the paint will adhere properly.
Recent Painting Projects from St. Johns Painting, LLC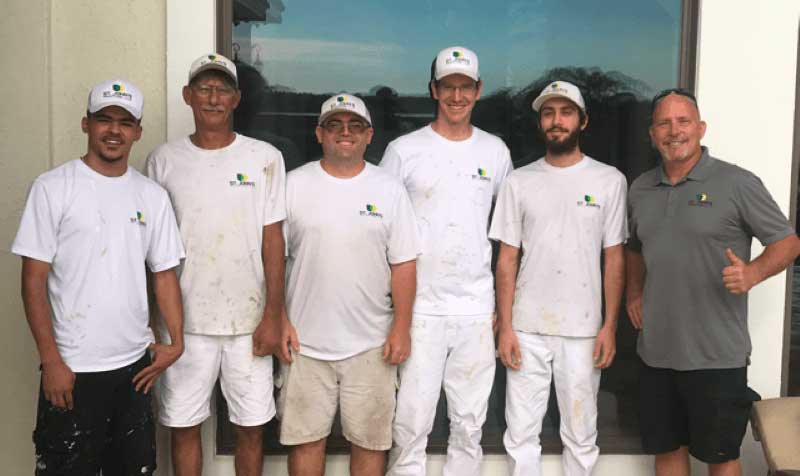 Why Choose St. Johns Painting, LLC?
St. Johns Painting, LLC was founded by Michael LaBelle in 2014, after he sold his last painting company in 2010, which he successfully ran for 25 years! With more than 30 years of experience in the painting industry, LaBelle began this company with the intent of bringing the best professional painting services possible to home and business owners in Jacksonville and the surrounding areas.
All of our professional painting contractors are licensed and professionally trained, and we work directly with each of our clients on every painting project we work on. We'll help you define your goals for the project, then we'll work with you to find the best ways to achieve them.
Our professionals also offer a number of other services, including waterproofing, caulking, and drywall repairs.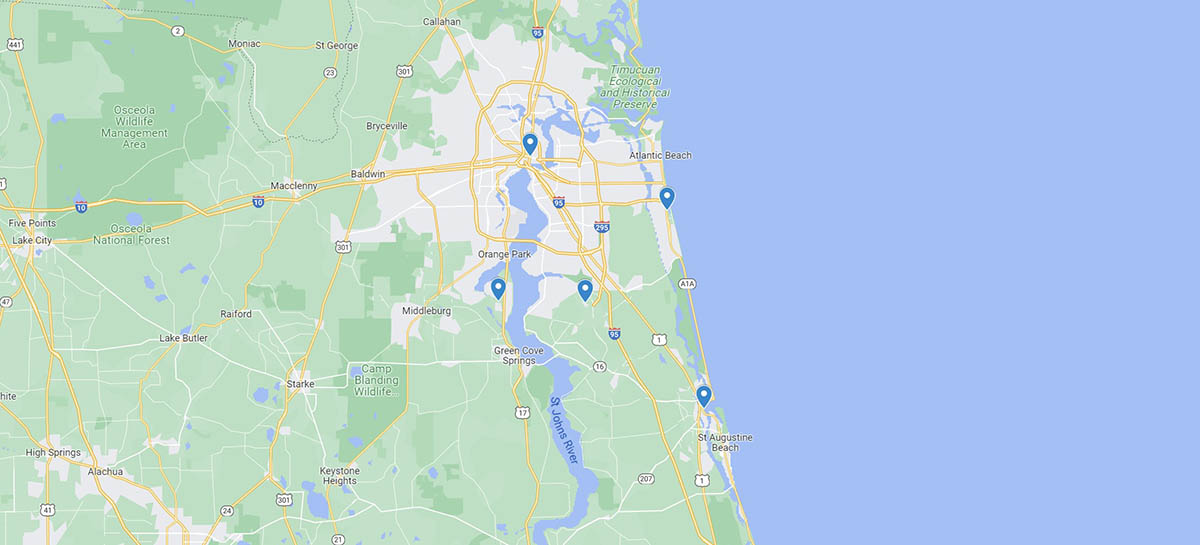 Areas We Serve
Choosing the best painting company for a particular service area can be a daunting task, as there are many factors to consider. When looking for a company to perform any painting job, it is important to consider their ability to work within a tight schedule and budget, as well as their expertise in handling large-scale projects. Ultimately, the best painting company will be one that can provide high-quality workmanship, excellent customer service, and a competitive price, so call on St. Johns Painting, LLC for service in the following areas:
View Our Service Area
Our Jacksonville Painting Services Include:
St. Johns Painting, LLC provides high-quality painting and related services to local residential and commercial clients. Contact us today to book your professional appointment for any of the following service options:
View Services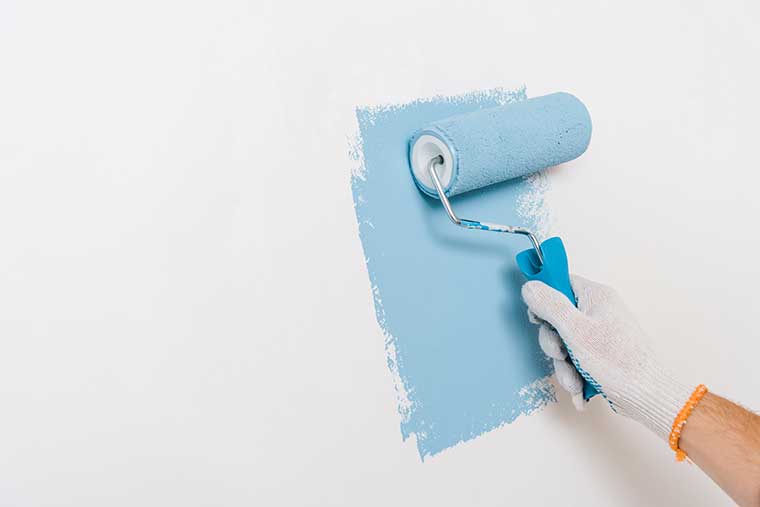 Frequently Asked Questions for Our Pros
At St. Johns Painting, LLC, we take care of residential and commercial clients. Hiring a professional for commercial painting offers many benefits. They have the knowledge, expertise, and equipment to complete large-scale projects efficiently and effectively. Professionals are familiar with building codes and safety regulations, ensuring that the work is done correctly and safely. They can also offer advice on color selection, design, and finishes to achieve the desired look. Additionally, hiring a professional for commercial painting can save time and money in the long run by preventing mistakes, ensuring durability, and minimizing the need for touch-ups or repairs.
Drywall repair is an essential step in the painting process. Any imperfections on the surface of the drywall can negatively impact the final look of the paint job. Repairing cracks, holes, or other damage on the drywall surface ensures a smooth and even surface for the paint to adhere to. Skipping this step can lead to an unprofessional and uneven appearance, which can ultimately reduce the longevity of the paint job. Therefore, drywall repair is crucial to achieving a flawless and durable paint finish.
The value of professional painter feedback for paint color selection cannot be overstated. Professional painters have years of experience working with different colors and finishes, and they can provide valuable insights into what colors and finishes work best for different spaces and purposes. They can offer recommendations based on lighting conditions, the size and shape of the room, and the desired mood or atmosphere. Their feedback can help ensure that the paint color selected is appropriate for the space and achieves the desired effect, resulting in a more satisfying and successful paint job. St. Johns Painting, LLC is glad to help with color consultation measures as needed.
It is better to hire a professional painter than to try DIY because professionals have the knowledge, experience, and equipment necessary to complete a high-quality paint job efficiently and effectively. They are trained to properly prepare surfaces, select appropriate paints and finishes, and apply paint evenly and smoothly. Attempting to do the job oneself can result in mistakes, wasted time and money, and an unsatisfactory outcome. Hiring a professional painter ensures a beautiful and durable paint job that will last for years to come.
Recent Articles
Transform Your Home With Interior Painters In Jacksonville, FL

Could your home benefit from a new, refreshing paint job? Interior painters Jacksonville, FL, like St. Johns Painting, LLC, can help you turn the spaces of your home into rooms that pop and give off a fresh and exciting vibe. Check out the following color schemes […]

Finding The Right Painting Contractors

Before hiring painting contractors Jacksonville FL, there are a few things you must consider. While hiring professional contractors to handle the painting in and around your home will take the stress and guesswork out of painting the home yourself, it may seem hard to find the […]