Go-To Painting Contractor Serving Nocatee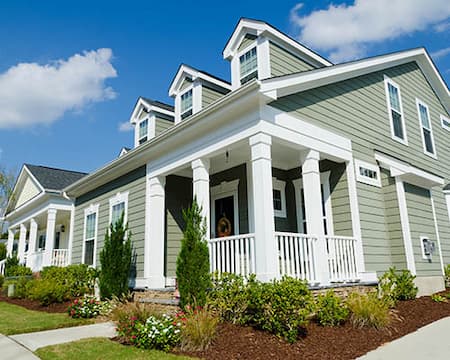 St. Johns Painting, LLC is committed to making sure that your experience with us as your Nocatee painting contractor is second to none. We strive for perfection, and that shows in everything we do. You're going to love the results we provide for you because we focus on craftsmanship and client satisfaction.
It's an honor for our team to be able to work for so many local residential and commercial property owners. We're helping to improve the community one home and business at a time. Imagine what we can do to help transform your existing house into the home of your dreams with interior painting, exterior painting, and carpentry.
Today is the perfect time to get started. Call us in the Nocatee area and make sure you request your free estimate. We're eager to have the opportunity to partner with you.
Superior Nocatee House Painter
We promise that you haven't seen a more dedicated service provider like our company offers. One of the reasons we're a preferred Nocatee house painter is that we follow a few simple rules:
We stay in contact with you
We believe your home your way
We respect you and your home
We arrive on time
We follow up with you
There's nothing more important to us than taking good care of every client. We want you to feel confident about our work before we even get started and feel so good about the outcome that you'll become a long-term customer.
Our experts can masterfully handle all types of exterior surfaces, including wood, stucco, siding, and more. Plus, we'll be able to detect and address any repair issues that should be handled before house painting begins. Let our pros show you what a difference it makes to have quality service for a change.

Nocatee Carpentry That Defines Sophistication
Let St. Johns Painting, LLC show you how stunning your home's interior could look with custom carpentry details. We offer high-quality trim work that will take the look and feel of your home to the next level.
Choose from our carpentry services like:
Crown Molding
Chair Rails
Wainscoting
We add texture to the walls and depth to your interior design aesthetics. Our carpentry additions protect and beautify your walls, offering craftsmanship worthy of becoming a family heirloom. Call us today in Nocatee to hire us as your carpentry expert and painting contractor.