Palm Valley's #1 Painting Contractor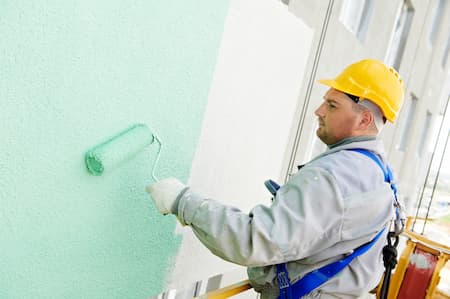 The St. Johns Painting, LLC crew is the preferred company in Palm Valley when you need a painting contractor. We look forward to working with you and showing you in person why we're the number one local choice. Our workmanship is unsurpassed, and our customer service skills are second to none.
We are beyond dedicated to taking care of our customers, and that shows in our positive client feedback and reviews. Our company goes the extra mile to ensure you get the best treatment for optimal results.
Make it a priority to call us today and schedule your painting service or request a free estimate for your service in Palm Valley. Whether you want a dramatic transformation or just to freshen up the colors you already have, our team will get the job done. Our skilled painting will improve your curb appeal and set the tone for your home.
Expert House Painter In Palm Valley Working For You
Maybe you'd like to make a major change to the look of your Palm Valley home without the expense and hassle of remodeling. Instead of renovating, why not opt for painting? Exterior painting can dramatically impact the look of your home for a fraction of the cost of remodeling.
It could be that you're ready to list your house on the market and want to update and upgrade to increase the chances of selling it. Our pledge to you is that we'll make your home look beautiful and inviting so you'll have buyers fighting over your property.
No matter what the driving force is behind your decision to schedule house painting, here are the benefits you can expect:
Maximize the longevity of your siding
Added protection against the elements
Identify and address repair needs
Enhance the curb appeal
Improve the property value
Our team always goes above and beyond to ensure total satisfaction with every customer. Now, we're eager to add you to our list of satisfied clients.
Our Carpentry Work Will Beautify Your Palm Valley Home
You can always trust St. Johns Painting, LLC to improve your home with paint, so you'll be glad to know we're just as proficient with our carpentry work. You're going to love our custom carpentry trim work for your home's interior.
We offer:
Chair Rails
Crown Molding
Wainscoting
Contact us now in Palm Valley to request our carpentry or painting contractor services.