Are You Taking Caulking Seriously Enough?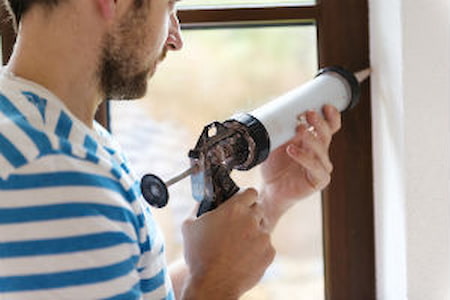 Chances are, you haven't given a second thought to your caulking, which means you have no idea the current condition it is in. This type of sealant plays a vital role in helping take care of your household but can only do so if there is enough quality caulking in place and intact.
If you want to take the best possible care of your Jacksonville home, don't neglect the caulking. And if you need a crash course on what makes this seemingly small element of your home so important, here are a few things you should know.
Caulking Basics 101
Whether your caulking was poorly installed or time has taken its toll on it, you are going to have problems.
The main purpose of caulking is to have a watertight seal. Obviously, is this seal is compromised you will end up with a moisture intrusion. Once dampness is able to get into your home this can lead to serious issues like mildew and rot.
Another reason that caulking is so important is it helps make your home more energy-efficient. You would be surprised to realize how much energy loss occurs due to small leaks in the sealants around places like windows. All of this wreaks havoc on your heating and cooling bills. Not to mention, a less energy-efficient home is a less environmentally responsible one.
The goal, when it comes to critters and pests, is to let them live in peace – outside your home. However, fail to have caulking in place and the line between indoors and outdoors becomes blurred.
If you would like to have an assessment of your caulking or know you need installation, give St. Johns Painting, LLC a call. With more than 3 decades worth of taking care of painting services for residential and commercial clients, you can feel confident about the work we do.