Covering Up Your Past with Interior Painting in Jacksonville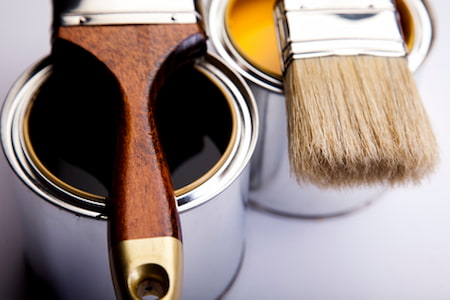 Over the years your interior walls will take a beating. Day in and out they get touched with dirty hands, permanent stains are embedded on them, and objects are shoved into them causing wall damages. It doesn't seem fair to your walls, but that can all be smoothed over by a Jacksonville interior painter.
At St. Johns Painting, LLC, our professorial painters can cover up your past through interior painting. If you don't like to paint and can see the advantages of hiring a professional, do some research and hire one based on your needs.
As homeowners, we are faced with choices in our everyday lives. When it comes to painting, you must make the choice of which rooms takes precedence. Most homeowners start in their bedrooms.
Looks are everything when it comes to a bedroom. Those who just have a mattress lying on the floor and white paint on the walls may consider their bedroom just a place to lie their heads. The bedroom should be a reflection of who you are. If the current conduction of your bedroom walls is less than desirable, you should call in for professional interior painting help and make your bedroom a valuable asset to the rest of your home.
Homes in Jacksonville can be made beautiful. Some painting companies offer drywall repairs and textured ceiling removal. These services are geared to make your home even more valuable than it already is.
Drywall repairs are important to have done before any major interior painting takes place. Drywall is one of the most commonly used construction materials. In fact, more homes in America have drywall as opposed to anything else. The benefits of drywall repairs:
Improved energy efficiency
Appearance
Water damage removal
Eliminates stress cracks
Sometimes all you need is a professional service to help you see just how beautiful your home can be. If you do not have any experience in drywall repair, make sure that you have the work done by St. Johns Painting, LLC. They have more than 30 years of experience to offer you as they have been working in the construction and painting industry ever since. If the job seems too overwhelming for you, call these guys in.
Your walls needs to look improved before interior paint touches them. This way cracks and holes can be patched and you get the chance to see what they looked like before evolution had taken them over.
Don't be stuck with walls that you hate. Improve them with a Jacksonville interior painter. Professional painters can make all your past wall problems go away very easily.