Drywall Repairs Beautify Your Interior Living Spaces in Jacksonville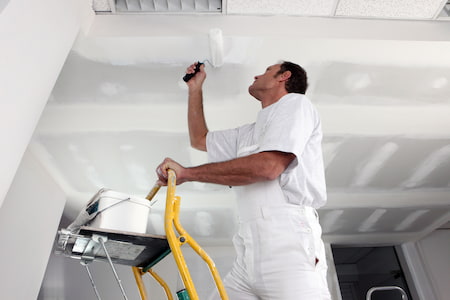 As a Jacksonville homeowner, you have an obligation to keep your interior living spaces looking their absolute best. One of the most common problems that can effect your family's enjoyment of your home is damaged or unsightly drywall. At St. Johns Painting, LLC, our drywall repair contractors are here to help you with this inconvenient problem.
For over thirty years, our drywall repair contractors have been proudly serving the Jacksonville community. Each and every time a local family hires us, our professionals are honored by the trust shown in our team. During your drywall repair project, we will strive our hardest to honor that trust by providing the highest quality services possible. In this way, we can guarantee your complete satisfaction with the results.
Call St. Johns Painting, LLC, today if you need help repairing the drywall within your Jacksonville home. Our courteous and polite staff would be happy to assist you in any way that we can. Our experts can answer any questions that you may have about our exceptional line of drywall and painting services. We can schedule your appointment today.
Drywall Repairs Vastly Improve the Look of Your Home
No matter how well laid out your interior decoration scheme is, if there is a hole in your drywall, the overall look of your rooms will be significantly effected. It is hard for you and your family to take pride in the look of your interior living spaces if your drywall is damaged or unsightly.
At St. Johns Painting, LLC, our Jacksonville drywall repair contractors have knowledge, experience, and skill necessary to resolve this problem for you. After our drywall repair services, your living spaces will once again look their absolute best. You and your family will once again be able to enjoy your home to the utmost.
Drywall Repairs Conducted by Painting Experts
One of the best reasons to hire our professionals for your drywall repair needs is that we bring a wide skill set to task for you during these efforts. Because our Jacksonville drywall contractors also specialize in painting and texturing services, we can not only fix your drywall, but we also have the ability to match the area seamlessly with the rest of your room.
As such, when you hire our drywall repair team, you can feel confident that your interior living spaces will look their absolute best. You and your family are guaranteed to be completely satisfied with the results of our drywall repair services.
If you need to hire a professional dry wall repair contractor in Jacksonville, call St. Johns Painting, LLC, today at (904) 755-2961 or complete our online request form.