Exterior and Interior Residential Painting Contractors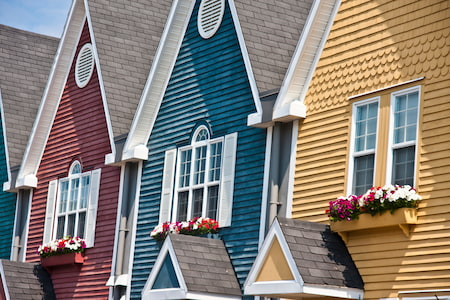 At St. Johns Painting, LLC, we will work on the interior or the exterior of your home – or both! When you hire us, you can be confident in knowing you've made the right decision. Our team of residential painting contractors always focuses on the quality of our craftsmanship to ensure you get the results you want and deserve. We take our work very seriously; that is why you'll only get the most professional and knowledgeable painters. Our painters have been thoroughly screened through our background check process and are fully covered by workman's comp insurance.
To get the best results, we use the best paints: Benjamin Moore. This top-grade paint will be sure to deliver the perfect color you've been looking for and live up to your expectations of how it will look inside your home or on the outside.
We want you to be able to enjoy the results of your new paint job. You won't be left with a mess or left to clean up any of the items we used while painting. When we're on the job, we'll take care of your home and your personal belongings so that nothing becomes damaged or dirty. Our team of residential painting contractors will keep the work space neat and tidy, leaving it the way it was when we arrived!
For more information about residential painting contractors in the Jacksonville area, contact St. Johns Painting, LLC today!