Finding the Right Painting Contractors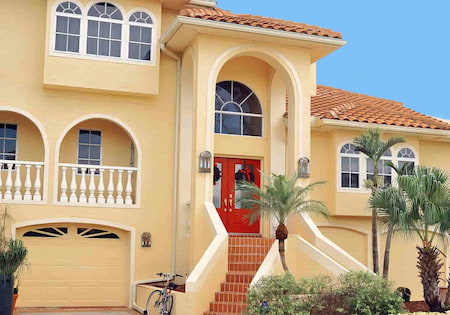 Before hiring painting contractors Jacksonville FL, there are a few things you must consider. While hiring professional contractors to handle the painting in and around your home will take the stress and guesswork out of painting the home yourself, it may seem hard to find the right contractors for the job. Since you will be inviting the individual(s) into your home, this is an important decision, requiring careful consideration.
How can you determine if the contractors will meet your standards and expectations? Ask around for referrals. Speak with friends, neighbors or coworkers who have recently taken on local painting contractors to complete a project for them. Find out about the overall experience. Was the contractor experienced? Did they arrive on time? Was the project completed within the timeframe on which they agreed?
In addition to referrals, estimates are another useful tool. When comparing estimates between painting contractors Jacksonville FL, you should notice a trend in costs. If the estimate costs differ greatly, ask questions and find out all that is covered or where something might be left out.
It's also best to provide a thorough overview or scope of the project to your potential painting contractor. You will want to discuss the specifics, such as which surfaces should or should not be painted, paint colors, finishes – anything that will affect the outcome or the price.
Before you hire just anyone for your next painting project, be sure that you have weighed all of the pros and cons about potential painting contractors. Once you have narrowed them down, you can be sure that you are choosing the perfect one for your needs!