How to Choose the Right Colors for your Jacksonville Interior Painting Project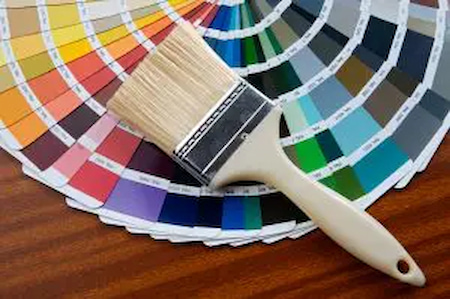 When you're repainting the interior of your home, the colors that you choose will have a huge effect on the atmosphere and the overall feel of the room. You'll want to be able to keep the theme and decor of your entire home in mind when you're choosing any colors so that you can maintain a unity throughout your home, but you'll also want to give any room you're repainting its own distinctive look.
Knowing what it takes to choose the right colors and which color combinations can help you achieve which effects will help make the choices easier. The professionals at St. Johns Painting, LLC will consult with you and help you make these decisions, but here are a few tips that can help you choose the perfect colors for your Jacksonville home.
Get Professional Help
Getting help from a professional Jacksonville painting contractor when your choosing the colors for an Jacksonville Interior Painting project can have many advantages. As painting experts, they'll be very knowledgeable about which colors and color combinations will achieve different effects. Handing some of the responsibility over to them will help make the process much easier, and it will also drastically improve the results.
When you hire our painters for your Jacksonville home's painting projects, we'll discuss your specific goals with you, then we'll help you find the best ways to achieve them.
Start By Considering the Mood You Want to Create
When you're choosing interior colors for your Jacksonville home, think of how you'd like the room you're painting to feel. A kitchen can feel more energetic with brighter colors like yellow, red, and orange, while bedrooms can feel cozy with soft blues and greens. Bright colors can give a room the feeling of being larger, and deeper blue-greens can create a formal atmosphere. Decide of the mood you want a room to have, then try to match that with the colors you choose.
It's important to remember, however, that brighter colors can be risky. While you may be trying to create a lively atmosphere (which bright colors can help you achieve), you may end up making a room feel nervous and anxious.
Think of How the Room is Lit
The lighting in the room you're painting will have a huge effect on the appearance of difference colors. If a room is lit with a few lamps, brighter colors can be a great choice. If a room is usually kept bright and well-lit, like a kitchen often is, softer colors (a pastel yellow, for instance) can help you balance the mood.
Don't Forget Your Decor and Accents
Plainer whites and off whites can be offset with brighter accents. You may choose a monochromatic theme for an entire room. Whatever the case, make sure you consider your existing decorations or the decorations you plan on using in the part of your Jacksonville home you're painting. The entire space will be changed by your wall color, so keep the entire area in mind when making your decision.