Transform Your Home with Interior Painters Jacksonville FL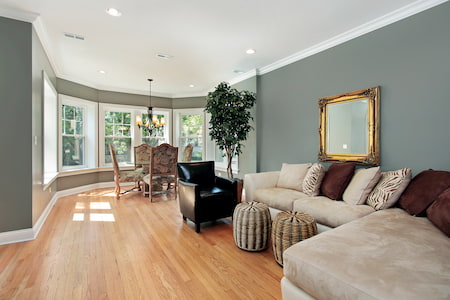 Could your home benefit from a new, refreshing paint job? Interior painters Jacksonville, FL, like St. Johns Painting, LLC, can help you turn the spaces of your home into rooms that pop and give off a fresh and exciting vibe. Check out the following color schemes to get a better handle on the direction in which you want to go with your interior painting project.
Nothing brightens up the home more than a beautiful shade of yellow. Create a mixture of yellow shades, such as lemon yellow, banana and even honey, to immerse the room in a wealth of summertime colors all year round. Choose accent accessories in colors like orange, pink, green or even blue.
Speaking of blue, incorporating this shade into your home will give off the feel of a lake cottage or enhance the feeling of the beach house that it already is. Soft blues can play up a sense of sophistication in bedrooms or even hallways.
If blue is not your style, consider green tones. Sage, mint or lime green can mimic the natural scenery occurring on the outside of your home. Greens come across as a soothing color and remain neutral while providing a bit of color. Incorporate varying shades into fabrics and upholstery throughout the home to play up the natural vibe.
Keeping with the idea of natural scenery, you might look into purple color swatches. Irises, lilacs and peonies are the inspiration for this idea. Such colors will provide a warm and cool feel at the same time.
Still not sure where to begin? Our team of interior painters Jacksonville FL at St. Johns Painting, LLC will work with you to choose the perfect color scheme for your home!