When Should You Hire a Jacksonville Professional painting contractor for Interior Painting Services?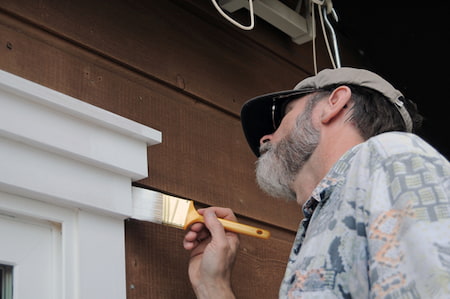 Interior painting is one of the most popular DIY projects there is. Painting a room in your home doesn't necessarily require a huge amount of skill, it's relatively cheap, and it can immediately make a room or even an entire home feel completely new and recharged. But before you decide to go all-in on tackling this project alone, you should definitely consider everything that it's going to entail.
There are some instances when hiring a professional painter can be a much better option than painting your own Jacksonville home. You should consider how safe the project will be, how stressful it may be, and the equipment you'll need to complete this project on your own.
The professionals at St. Johns Painting, LLC can provide you with excellent interior painting services should you decide to hire a Jacksonville painting contractor. We've also compiled a few examples of when you'll be better off hiring a professional than doing the job on your own:
Some Parts of Your Home Will Be Difficult to Paint
Before you hop in the car and head out to buy a few cans of paint, you should consider exactly you'll be doing over the course of this project. Of course, depending on how professional you'd like the results to be, there are some homes that can be painted without a professional contractor. But before you decide to paint your Jacksonville home, consider some of its specific qualities and think of whether you can realistically handle the job.
The height of your walls is probably the most important factor. If you have high ceilings, it's going to be difficult to reach the upper portions of your walls. Of course, you can take care of this with a ladder. But painting from a ladder can be unsafe, not to mention tedious and frustrating.
Lead Paints Require Professional Help
Before you begin painting your home, you'll need to determine whether or not your current paint is lead based. If your Jacksonville home was built more than 50 years ago, it's very likely that you have some lead paint in your home.
If you don't choose to hire a professional painter, you will need to determine whether the paint you're painting over is lead based, and remove it safely if that is the case.
Your Painting Experience
If you want your walls to look professionally painted, there's no substitute for a professional Jacksonville painting contractor. Of course, if you have the proper skills and experience to achieve the results you want, you won't definitely need to hire a professional. You should take a realistic look at both your own skill set and the quality of the job you'd like to have done and decide whether or not you'll need a professional painting contractor.