Jacksonville Commercial Painting Project Complete at Collision Center on Spring Glen Road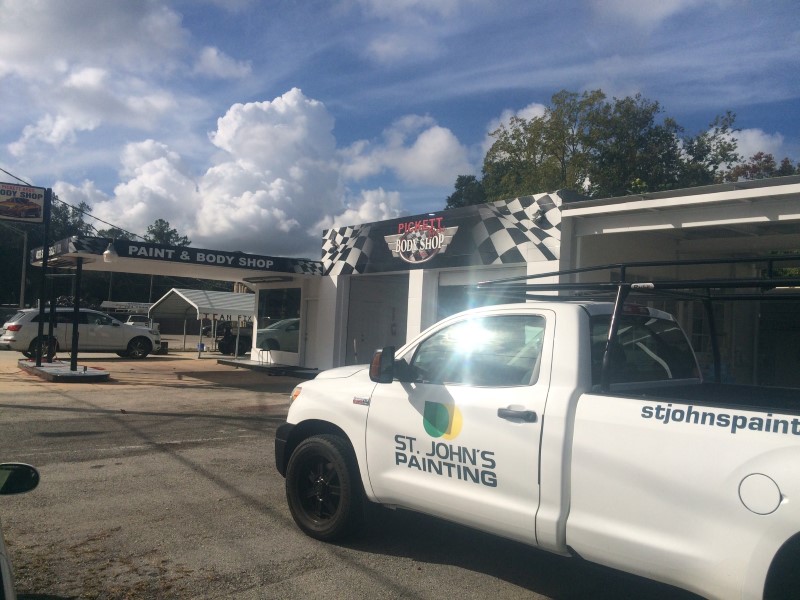 Welcome to the commercial painting project from St. Johns Painting, LLC, located on Spring Glen Road. Jacksonville, FL. Pickett Brothers Collision Center was established in 1969. To begin this major facelift for the building, our Commercial Painting Contractor started with a deep cleaning of the building using a high powered pressure washer. Some repairs were in order, including block wall repairs and waterproofing. After the repairs, we began our new layout for the visual overhaul of the building. Pickett Brothers opted for a checkard flag style update for the front of the building. The walls were painted white and the curbs are now black giving the building a nice clean look. If you would like to give your business a new look call St. Johns Painting, LLC and see what our Jacksonville Painting Contractor can do for you.
Before And After
If you are looking for a Jacksonville Commercial Painting Contractor, then please call St. Johns Painting, LLC at (904) 755-2961 or complete our online request form.