Jacksonville Resturant Painting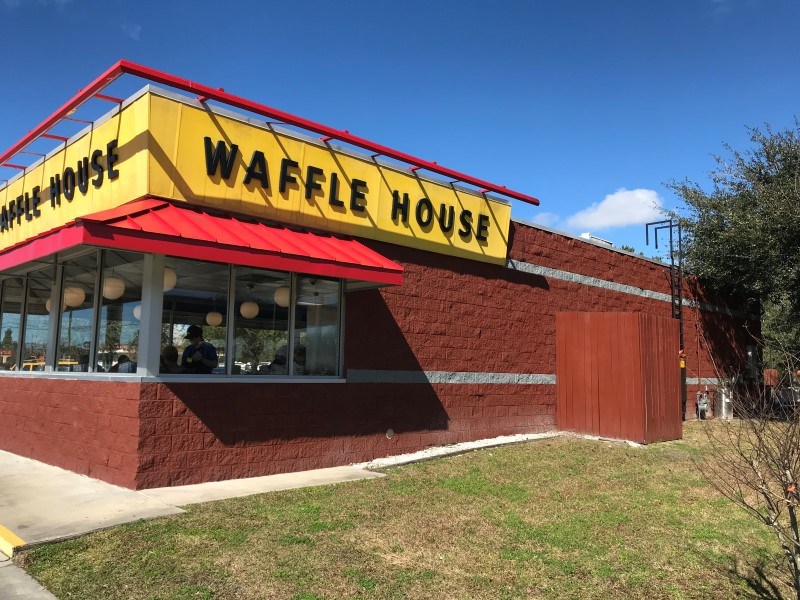 We were hired to freshen up several Waffle House locations in Jacksonville and the surrounding area.
Very nice people to work with and we were surprised to learn that this company has over 2100 restaurants in 25 States and was founded in 1955 in Avondale Estates, GA. Currently sales of over 1 billion annually, with no advertising, and making it the 47th largest restaurant chain. Every location is open 24 hours a day, 365 days per year! Wow!
If you need commercial painting done to your business then give St. Johns Painting, LLC a call at (904) 755-2961.
Project Gallery
Products Used
Sherwin Williams Paints ProCryl
Resilience and Industrial Enamel
If you are looking for a Jacksonville commercial painting contractor, then please call St. Johns Painting, LLC at (904) 755-2961 or complete our online request form.